The UltimateAir RecoupAerator® is a whole-house Energy Recovery Ventilation (ERV) device which exchanges the stale air of a home with clean fresh air. UltimateAir provides both 96% heat recovery ventilation (ASE), and MERV12 filtration, capturing pollens and mold spores. This makes the RecoupAerator uniquely suited for asthmatics and allergy sufferers. The RecoupAerator® also removes the many contaminants and toxins created inside the home.
The RecoupAerator® ER80M ERV
The RecoupAerator ER80M system has a variable speed flow range of 20-80 CFM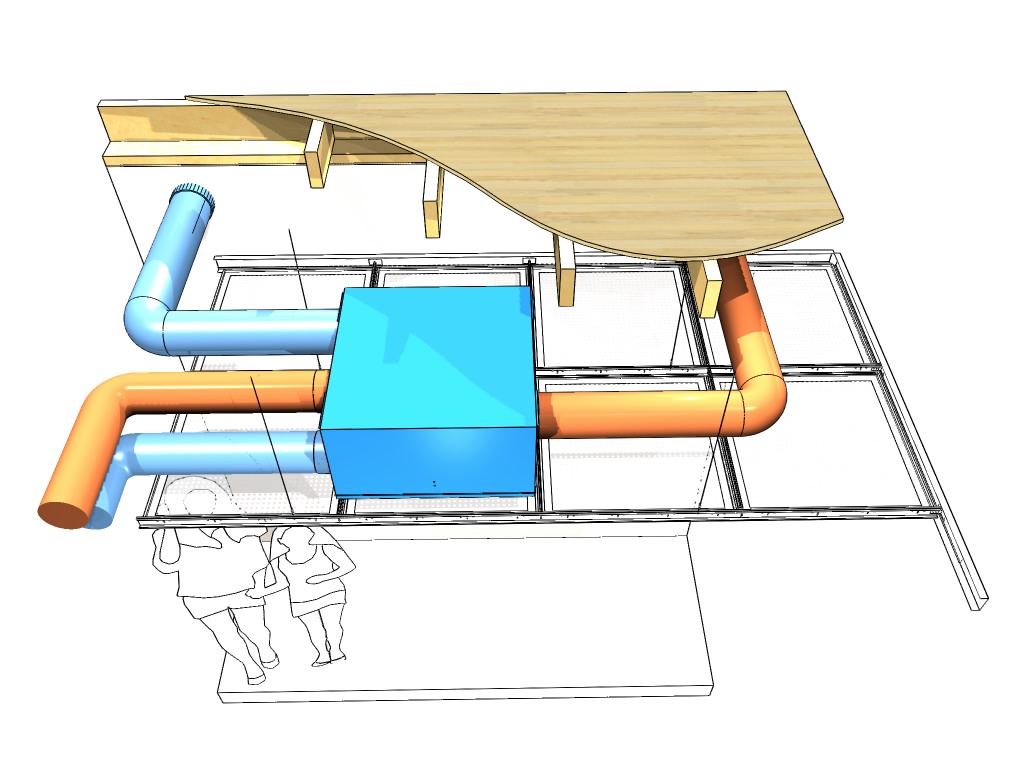 The RecoupAerator® 200DX ERV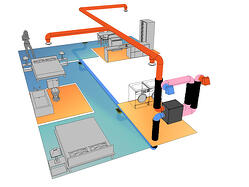 The 200DX system has a variable speed flow range of 30-200 CFM; making this system appropiate for residential and small commerical constructions ranging from 700-4500 sq ft. Our team would be happy to perform a design consultation for your individual project. Please fill out one of the quote request or contact forms in order to speak with an UltimateAir team member.
Why Choose a RecoupAerator®?
The RecoupAerator® is the only whole house air filtration system that addresses every aspect of indoor air temperature, moisture, and pressure. By installing the RecoupAerator, homeowners take a proactive approach to control their indoor environment instead of leaving indoor air quality to chance.
The RecoupAerator® controls temperature and humidity in such a way that it keeps mold spores and dust mites from surviving and multiplying. It also features a wide variety of external indoor air quality control devices including EconoCool and frost prevention, making it the smartest unit around.
Industry Leading Features
Heating Recovery Efficiency (ASE): up to 96% at 32 °F
Cooling Recovery Efficiency (TRE): up to 53% at 95 °F
MERV 12 filtration
Automatically balances air flow and pressure
Seperate Brushless Exhaust and Fresh Air fans
Year round usage with a WarmFlo Defrost System

Additionally, the RecoupAerator® doesn't require continuous mechanical tuning like other systems. If air flow is restricted by dirty filters or even a wasp nest– the RecoupAerator® automatically increases incoming and leaving air flow to ensure indoor air remains fresh and clean.
The RecoupAerator® has been successfully installed in all climates throughout the world with outstanding results. To learn more about installing a RecoupAerator® and air filtration system, click here.
Commercial Building Ventilation with a RecoupAerator 2000DX
Learn more about the Commercial Grade RecoupAerator 2000DX
(Download The Manual for The Commercial Grade RecoupAerator here)